Categories
Site Information
Miller Straps
Swivel J Carhauler Strap to fit Miller car haulers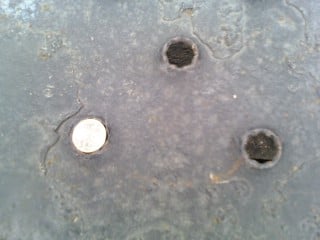 Swivel J Carhauler Strap to fit Miller car haulers
Do you or does somebody you know have an older Miller auto transport trailer? Well if so, you know the challenge of finding a good wheel strap tie-down assembly to fit this decking hole pattern.

Autohauler Supply now carries them for $29.95 each, $24.95 each if you buy 36 or more. They are made with 12,000 lb webbing and the special "Dog-leg" style swivel J hook, these will fit those troublesome Miller star holes in the decking. Each assembly comes with three rubber tread grabs, spacers, a generous ten foot strap and heavy duty ratchet handle. Invest in your equipment, and get these straps so you won't have to struggle any more with those cars that don't have holes in the frame! Any questions, give us a call.

Specials
SKU: AH-ORANGE-MILLERx8

SKU: PCC-MILLER

SKU: PCC-MILLER-C